Amersfoort

02/19
Hotel Kimolos
06/14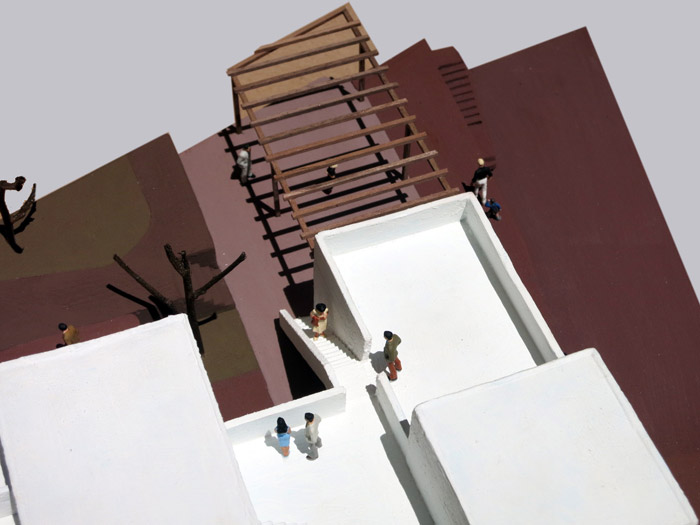 Rooms to let on Kimolos island.
Read more...
Hotel Vitina
07/10
The hotel in Vitina combines communal facilities and rooms-for-rent in one volumetric configuration; the linear building assumes both the small and the big scale.
Read more...
Six d.o.g.s garden
07/10
The intervention in the garden of the six d.o.g.s. cultural centre in Athens, returns the site to its natural state.
Read more...
Six d.o.g.s.
11/09
The transformation of five previously autonomous spaces into a cultural centre offered the opportunity to define a street in the centre of Athens.
Read more...
Kalavrita café
06/09
Kalavrita is a picturesque mountain town surrounded by natural beauty. The project uses a deliberately limited palette of materials that collectively reflect the natural setting.
Read more...
Emileon Sports Centre
06/09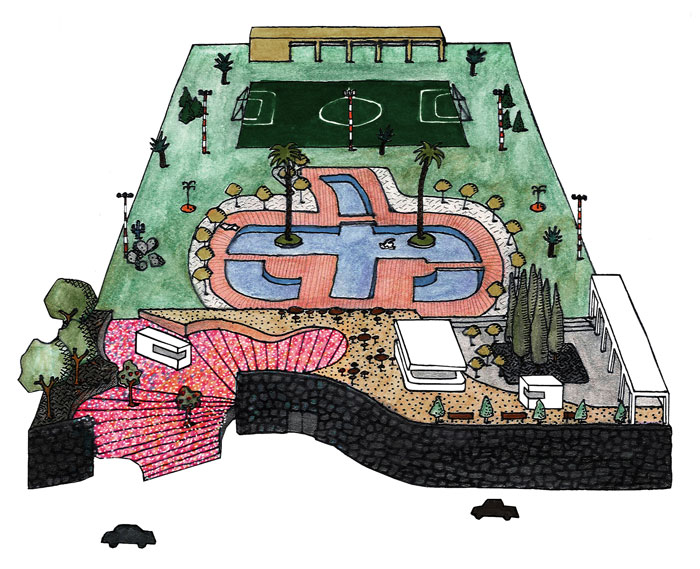 Agrinio is a landlocked city surrounded by a picturesque landscape in southern Greece. Amongst the fields on the outskirts of the city is a new aquatic and sports centre.
Read more...
Travel Agency
04/09
A chaos of paper, brochures and accumulated mess, the existing travel agency in the seaside city of Patras lacked any sense of excitement or joy. Inspired by the maritime history of the city and the sense of travel and adventure that boats evoke, the project inserts a 'mariner' into the space.
Read more...
Benetton
03/09
All the spaces in the proposed building are serviced by a system of thick columns that provide everything; storage, display, services, toilets and dressing rooms. The columns culminate as vaults at the upper level, the negative space above them forming planters for roof gardens.
Read more...
café '-ismo'
11/08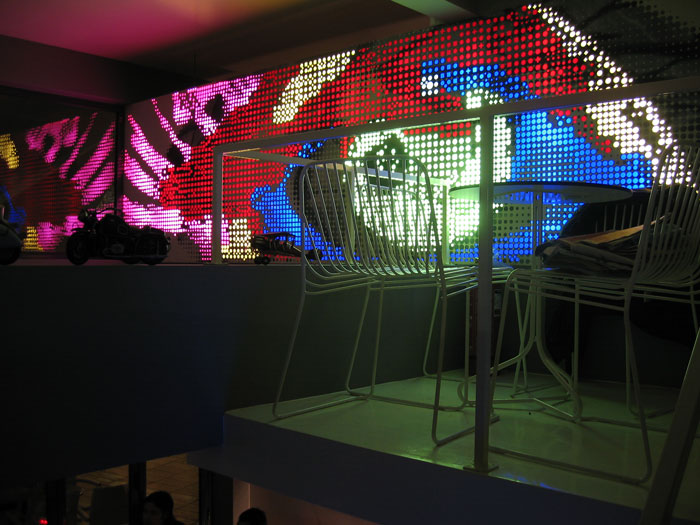 The cubic volume of the café is divided by two walls that frame the public areas. Point Supreme's intervention was to design installations on these perpendicular walls: a giant eye and mouth that combined appear as a cubist face in the space.
Read more...
Aktipis Flower Shop
10/08
The flowershop was completely emptied of existing elements and replaced by 14 archetypical tables arranged in the middle of the shop on which to display the flowers and plants.
Read more...
Pizza Perez
03/08
The graphics complement the simplicity of the space. They express and celebrate the variety and richness of taste in the food served. All the ingredients used are mapped and allocated colours and codes – these are translated into a scientific looking matrix that covers the wall of the seating area. It offers an abstract overview of all the possibilities of choice.
Read more...