Unbuilt-Legitimization 1
07/08
The contemporary Greek city, lacking any overall planning or vision, expands in all directions. It is materialised through the endless repetition of polikatikias (apartment building); in essence the realization of the domino house. Strict and precise urban planning regulations, the prevalence of the middle class, and the urgent demand for profit coupled with small scale investment, combined guarantee the homogeneity of the whole and a lack of exceptions to the rule. The generic model of the polikatikia has proven flexible enough to adjust to all possible conditions, effortlessly excluding any architectural rivals from the discourse. If everything built are polikatikias, any other conceivable construction remains in the realm of the un-built.
The contemporary Greek city's form is no longer theorized or represented. What remains recognizable and identifies one place from another are the historical and topographical features that distinguished (characterised) them in the first place - the contemporary Greek city is still represented and identified by what was already there. The goal was to legitimize the undervalued, the polikatikia, to reveal its hidden potential, its unacknowledged capacity for further problem-solving at the scale of the collective. Its iconicity was extracted and its limits explored. This was used as the sole tool to find and deliver to the city the possibility of the other, the unbuilt, disguised as the polikatikia. The profit is twofold; the polikatikia is elevated to a contemporary icon, low architecture turned high; and the city allows the impossible to become possible. The un-built is embraced, stealthily taking place completely un-noticed.
Legitimization of the undervalued; the polikatikia as Icon was part of a project exhibited during the Unbuilt events organized by SARCHA. The team was composed of Point Supreme Architects, John Karahalios, Mirto Kiourti and Kostas Tsiambaos.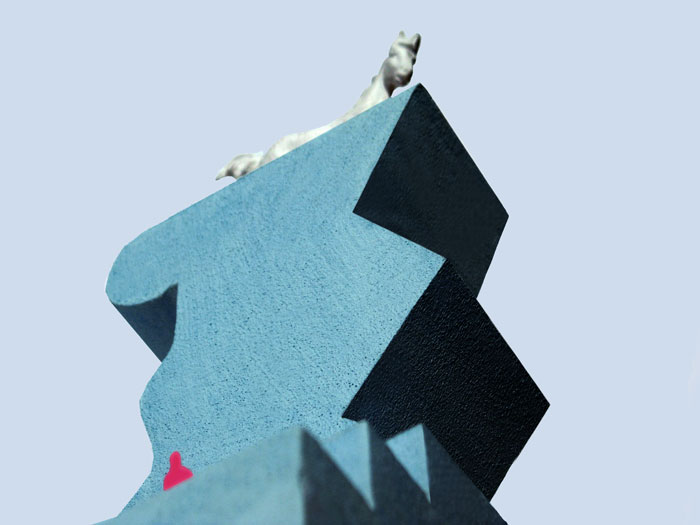 status: Self-initiated
location: Athens
team: Konstantinos Pantazis, Marianna Rentzou, Giorgos Pantazis
year: 2008